A EURACTIV – GIGAEurope Digital Debate series event
Digital Inclusiveness:
How to ensure no European is left behind
Highlights
12 October 2021
14.30 – 15.45 (CET)
ONLINE
The event took place on 12 October 2021 and was co-organised by EURACTIV and GIGAEurope. A keynote by Victor Negrescu MEP, Vice-Chair CULT Committee, Rapporteur "Shaping digital education policy ", European Parliament, kicked-off the event.  He also joined the panel with:
Ibán García del Blanco MEP, Vice-president JURI Committee, S&D Coordinator AIDA Special Committee, Substitute CULT Committee, European Parliament
Fabrizia Benini, Deputy to Director and Head of Unit, Digital Economy, Recovery Plan & Skills, DG CONNECT, European Commission
Georgi Dimitrov, Head of Unit, Digital Education, DG Education and Culture (EAC), European Commission
Mario Mariniello, Senior Fellow, Bruegel
Eke Vermeer, Vice President Public Policy, Liberty Global
Quotes from each speaker are listed below.

Inclusiveness is one of the key values associated with Europe's digital transformation
Commission President von der Leyen calling digital "make or break" for Europe's recovery and sovereignty in her 2021 State of the Union speech provides new political impetus to the 2030 digital objectives and targets for digital transformation.
The four dials making up the 2030 Digital Compass include Skills, Digital Transformation of Businesses, Secure and Sustainable Digital Infrastructures and Digitalisation of Public Services. Each dial must be underpinned with world-class, reliable gigabit connectivity if Europe is to succeed.
For example, the Commission has set a target that, by 2030, at least 80% of all adults should have basic digital skills, and there should be 20 million employed ICT specialists in the EU – and that this should be equally split between men and women. However, such training relies on access to connectivity in the first instance. We must ensure all Europeans can participate in the Digital Decade – regardless of location.
 Read the op-ed by Irina Varlan, Managing Director GIGAEurope on digital inclusiveness.
Rewatch the full online conference here
Highlights of the panel debate
Victor Negrescu
Vice-Chair CULT Committee, Rapporteur "Shaping digital education policy", European Parliament
"A couple of countries decided to allocate at least 20% of the budget of the Recovery and Resiliency Facility to SMEs.

We need a development of European innovation in digital and green transformation. This is where SMEs play a crucial role."
Ibán García del Blanco
Vice-president JURI Committee, S&D Coordinator AIDA Special Committee, Substitute CULT Committee, European Parliament
"Digital literacy has to be integrated into a broader plan including media literacy, data literacy and AI literacy. The aim is that every European citizen has the knowledge and understanding of how digitalisation works and what it means for them and our societies. European digital transformation should include European values and principles of fully democratic, transparent and socially responsible digitalisation that respect and ensure diversity, gender equality, accessibility."
Fabricia Benini
Deputy to Director and Head of Unit, Digital Economy, Recovery Plan & Skills, DG CONNECT, European Commission
"66% of the EU population possess basic digital skill, bud 84% use the internet. There is something wrong here. As stated in the State of the Union by EU Commission President von der Leyen: digital education and skills need attention at leadership level. We are starting a structured dialogue under the stewardship of EVP Vestager, with leaders to identify where the investment is going and what reforms are necessary both in schools, to train the teachers; to increase the capacity of our university to teach advanced technology; and in short, that we can give our workforce the possibility to be trained."
Georgi Dimitrov
Head of Unit, Digital Education, DG Education and Culture, European Commission
"Take the example of a child not being able to attend online education. The problem can be various: a lack of infrastructure, teacher training, not having a digital device. We need to make an effort to have a comprehensive view and this needs attention from different policy areas. This is where I see the challenge, to have the education minister talk to the finance, telecom and social minister and agreeing on a common vision. There is no other choice than to take this integrated view."
"Without the right digital infrastructure the European economy is doomed.  Expanding infrastructure cannot be just thought as a top down exercise or thought in isolation of all other objectives of the Digital Agenda. Infrastructure can help bridge the digital divide but also the reverse is true. A more symmetric distribution of value coming from technology has the potential to stimulate investment in infrastructure because it increases demand for digital services. Technology has the great potential to reduce inequality."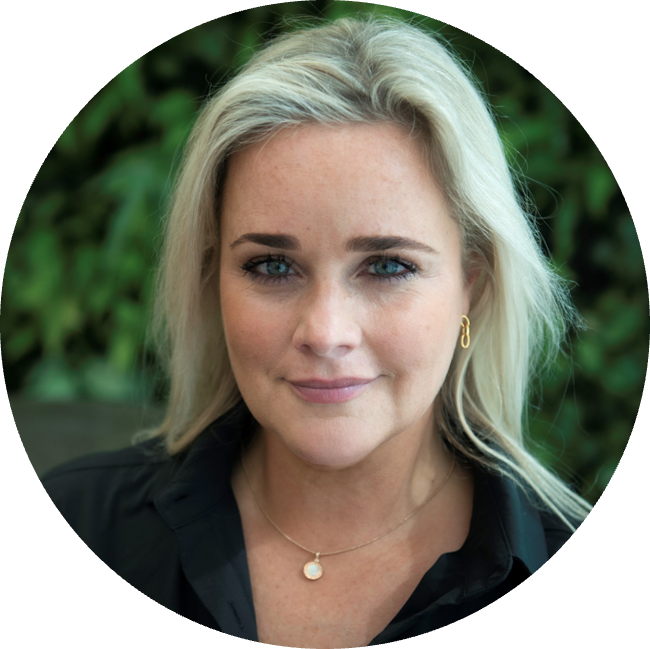 Eke Vermeer
Vice President Public Policy, Liberty Global
"The worldwide pandemic has shown that the private sector's multi-year investments to build high capacity networks has played a huge role in creating broadband networks that are more than capable of meeting unexpected surges in demand. To build on these strong foundations, there are certain policy reforms – such as those designed to lower the cost of broadband upgrades and measures to avoid private investment being crowded out by state-aided networks –  that can serve to accelerate ongoing private investment and the roll-out of both gigabit networks and 5G. Such reforms would make a big impact in enabling the private sector to help the EU meet its gigabit connectivity targets for 2030."