Highlights from the EURACTIV-GIGAEurope Digital Debate Event
Trust in the Digital Decade – Making sure technology serves EU citizens
This event was co-organised by EURACTIV and GIGAEurope. The programme featured a keynote speech by Margrethe Vestager,  Executive Vice-President of the European Commission, A Europe Fit for the Digital Age.
The keynote was followed by a Q&A with EVP Margrethe Vestager and the GIGAEurope Co-Chairmen and David Stevens, President of the Belgian Data Protection Authority.  This was followed by a panel debate. Panellists were:
Manuel Kohnstamm, Senior Vice President and Chief Corporate Affairs Officer, Liberty Global, Co-Chairman GIGAEurope
Joakim Reiter, Chief Corporate Affairs Officer and Executive Committee Member, Vodafone Group, Co-Chairman GIGAEurope
Lorena Boix Alonso, Director, Digital Society, Trust & Cybersecurity, DG CONNECT, European Commission
Brando Benifei, MEP, lead negotiator on the Artificial Intelligence Act in IMCO
David Stevens, President, Belgian Data Protection Authority
The panel was moderated by Brian Maguire, Journalist, EURACTIV.
The EU has an ambitious recovery plan that will be green and digitally-led. EU citizens are already seeing the advantages of next generation e-health and e-mobility which are enabled by gigabit networks. Connectivity providers have an important role to play in ensuring trust from users by providing Europeans secure and reliable access to the digital world through super-fast connectivity.
For gigabit network providers, trust is by the confidentiality of communication as well as secure connections. These components build confidence about the transparent and trustworthy use of our data; and a resilient, future-proof and high-quality connection, which ensures good Gigabit speeds, including in rural areas.
Rewatch the full online conference here
Discover what our speakers said
Margrethe Vestager
Executive Vice-President of the European Commission
"One of the conditions to create trust in digital technology is the availability of solid and reliable digital infrastructure. We mostly feel confident that connectivity will not let us down. That we will have access to high speed internet no matter where we are in the European Union. The pandemic made us all see that this is not just a technical matter, it is a matter of social inclusion. This is why the implementation of the 5G security toolbox is essential and urgent. Together with knowledge and skills, infrastructure creates a strong foundation of trust."
Manuel Kohnstamm
Senior Vice President and Chief Corporate Affairs Officer Liberty Global Co-Chairman GIGAEurope
"Growing trust in connectivity will be critical to the success of the EU's digital decade. As an industry we have a collective responsibility to ensure that high-quality and reliable gigabit networks, with full transparency around the use of data, provide the platform on which digital innovation can flourish, improving the lives of millions of EU citizens."
Joakim Reiter
Chief Corporate Affairs Officer and Executive Committee Member Vodafone Group, Co-Chairman GIGAEurope
"There is a foundational, brick and mortar element to trust in digital technologies that is less prominent within tech and policy circles, but crucial to achieving the EU's digital decade ambitions. Trust in connectivity. If we can deliver fast, secure and reliable internet access to citizens across the continent and help develop digital skills, we can ultimately reduce the rural digital divide, demonstrate the benefits of connectivity, and earn trust from citizens. The ball is now firmly in the court of policymakers, Member States and business to deliver on the Digital Decade promise."
Lorena Boix Alonso
Director, Digital Society, Trust & Cybersecurity DG CONNECT
European Commission
"We should prepare for cybersecurity like we should prepare for a pandemic. We need to be ready for large-scale cyberattacks. We need to build resilience by investments, by having a regulatory environment and by information sharing. Trust is of the essence if we want to cooperate and share information. To build this trust, we need to raise our level of preparedness. This is what we are trying to build."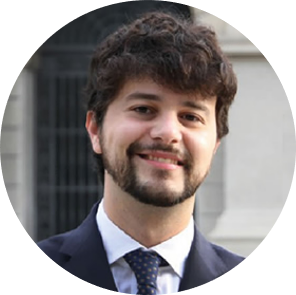 Brando Benifei
MEP, lead negotiator on the Artificial Intelligence Act in IMCO
"We cannot achieve the Digital Compass goals without the trust of our citizens. A successful digital transition cannot happen if citizens are not behind it. To ensure AI is safe, robust and trustworthy, we will work with the Commission to find the right balance between self-assessment by the developers of AI applications and ex-ante control by the institutions."
David Stevens
President, Belgian Data Protection Authority
"Simplicity is key in realising citizen empowerment the digital world and needed to increase citizens' trust in digital. All stakeholders must work together to make rules and risks simple and easy to understand."